Live lezing:
drie Neuromarketingtechnieken
die iedereen nu nodig heeft
ontdek in 35 minuten drie technieken voor jouw ondernemerschap, marketing of leiderschap die NU net het juiste zetje geven voor jouw extra resultaat.
Wanneer: donderdag 3 december 2020 om 11.00 uur
Het is belangrijk dat je weet de wereld nu anders kijkt.
Want de wereld kijk nu ECHT anders dan een jaar geleden.
* Anders naar jouw producten en diensten als ondernemer.
* Als professional kijk je anders: je verwacht nu iets anders van je collega's en leidinggevende
* En als leidinggevende heb je nu andere mechanismen nodig voor jezelf en je team te sturen.
Dat komt omdat externe gebeurtenissen veel meer invloed hebben op ons dan we denken.
Je hebt dat zelf en in je omgeving zeker al gemerkt.
Het probleem is dat we wel alle aanpassingen doen om het werk mogelijk te maken en te blijven sturen, maar dat we ons niet realiseren dat onze manier van benaderen NU ook mee moet veranderen.
En dat vergeten we.
Waar denken de meeste ondernemers, professionals en leidinggevende niet aan

* Hun manier waarop ze het aanbod presenteren op hun website, hun pitches en offertes moet anders
* De e-mails die je stuurt naar je collega's of klanten hebben een andere inhoud nodig om het gewenste effect te hebben.
* De gesprekken die je voert hebben een andere nadruk nodig om resultaat te boeken
* Je sollicitaties kun je niet meer baseren op je oude cv en brief.
Conclusie:
mensen NU maken op basis van andere aspecten beslissingen en hebben dus ook andere input nodig.
Wat hebben jij en ik NU nodig?


De kennis over hoe wij mensen in deze periode denken, acteren en besluiten. En de manieren die om erop aan te sluiten.
Ik geef je graag die dosis inspiratie vanuit mijn kennis. Via deze gratis LIVE online keynote. Omdat ik jou de fantastische vooruitgang gun die jij daarmee bereikt.
Dat euforische gevoel ervaren dat het zomaar gelukt is zonder dat je er echt moeite voor hebt hoeven doen.
Want als je dat gevoel ervaart, dan ben je beland in de categorie "Slimmeriken" zoals ik dat noem.
Wat bedoel ik daarmee?
Neuromarketing
Wat zijn Slimmeriken?
Een slimme ondernemer
Slimmer ondernemers behalen hun resultaten met gemak, zien vooral getekende offertes voorbij komen. Hun bedrijf springt eruit, terwijl ze een onsexy product hebben. Mensen willen er heel graag werken en ze kunnen investeringen doen.
Dat doen ze omdat ze precies de juiste wijze gebruiken om hun diensten te laten zien en ze te verkopen.
Een slimme professional
Slimme professionals zijn die mensen die van de ene in de andere baan rollen, als vanzelf promotie of loonsverhoging krijgen. Ze kunnen kopen wat ze graag willen en hun leven is een feestje.
Zij weten namelijk exact wat de juiste strategie is en hoe ze die toe moeten passen om anderen als vanzelf mee te krijgen.
Een slimme leider
Slimme leiders zorgen dat ze hun team zodanig leiden dat ze er weinig aan hoeven te doen. Geen problemen als je 's ochtends binnenkomt, geen medewerkers die het niet meer zien zitten, weinig ziekteverzuim, geen extra herinngeringsmailtjes, appjes of videocalls om iets gedaan te krijgen.
Hun succes komt voort uit die speciale technieken inzetten die zorgen voor commitment en aktie.
Neuromarketing
Wat missen Slimmeriken-in-spé nog?
A
ls ik kijk naar de vragen die ik van slimmeriken-in-spé krijg dan, willen ze altijd graag met mij in gesprek om een aantal redenen.
De hoofdreden die ze noemen is dat ze mijn vakgebied zo interessant vinden en er meer over willen weten.
Alleen is dat niet de 'echte' reden.
Ze willen gewoon heel graag mijn hoofd lenen, mijn kennis opzuigen voor hun vraag of probleem en dan met de oplossing en de handvaten het gesprek weer verlaten. Juist nu in deze tijd, omdat de wereld verandert is.
Er is een reden waarom ze dit doen, daar zit altijd iets anders achter. 
Waarom willen die slimmeriken-in-spe dat nu zo graag?
Ze zijn ondernemer
Ze willen alles wat die slimme ondernemer voor elkaar heeft ook. Omzet, likes, awards, aanzien. En je gaan ervoor, maar het lukt steeds niet. Ze hebben steeds het gevoel dat ze er bijna zijn, er nog iets extra's nodig is.
Alleen…als ze maar het geld hadden om… 
Ze zijn professional
Ze willen ook het droomleven van de slimme professional. Reizen kunnen boeken, auto's kunnen kopen, gave dingen beleven. Ze zouden er zo morgen voor tekenen, maar ze beginnen er gewoon niet aan. Waarom?
Alleen als ze maar de energie hadden om…
Ze zijn leidinggevende
Die heel graag een slimme leider wil zijn in plaats van de persoon waar je als medewerker je probleem kan dumpen. Ze zouden elke dag willen dat ze hun geplande werkzaamheden van die dag van hun lijst konden strepen. Echt eens kunnen nadenken over de strategie, geen werk mee naar huis willen nemen.
Alleen missen ze nog net wat tijd om…. 
Wat zou jij op de stippellijn ingevuld hebben?  
Kijk eens even naar wat je ingevuld hebt of zou hebben. Ook dat heeft weer een diepere achterliggende gedachte. Die reden waarom is altijd iets waar je tegenaan loopt. Dat heeft iedereen, ik heb dat natuurlijk ook. En dan ga ik altijd op zoek naar informatie waarmee ik die reden kan snappen om vervolgens naar de oplossing te kunnen gaan zoeken.
Misschien wil jij, net zoals ik, voor jouw bedrijf, expertise of team nu weten waarom: 
* klanten NU zo anders reageren




* je collega's NU ineens niet meer zo collegiaal zijn




* je team NU zo lastig vooruit te branden is
Neuromarketing
Wil jij een slimmerik worden?
Want die slimmerik van NU wil dit weten zodat hij of zij ook op deze punten kan anticiperen.
Weer die geld, tijd of energie terug.
Dat zijn ook precies de pijnpunten die je brein nodig heeft om in actie te komen.
Die zijn dus nu bij jou aan de orde, anders was je al gestopt met lezen.
Je hebt de basis dus al te pakken.
Hoe mooi is dat?
En nu zijn we waar we moeten zijn, bij Neuromarketing.
Want door de onderzoeken die op dit gebied en binnen de Neurowetenschappen en Gedragspsychologie zijn gedaan, weten we precies welk deel van het brein we mogen activeren om ons doel te bereiken.
In dit geval dus hoe we NU mogen anticiperen op alle andere onderdelen waar we tot nu toe geen aandacht aan hebben gegeven.
Plus dat die onderzoeken en alle literatuur op dit gebied ons meteen de richting geven hoe we het aan kunnen pakken. Dat heb ik dus allemaal de afgelopen maanden voor je uitgezocht.
Maar dan moet je het nog vertalen kunnen naar je eigen specifieke situatie en dat is voor een niet-expert lastig.
Neuromarketing
De 3 redenen om mee nu te doen:
Je krijgt het framework
 Je hebt namelijk een andere basis van kijken nodig over hoe je brein werkt en hoe mensen keuzes maken. Ik geef je het framework en met mijn uitleg vergeet je het zeker niet meer.
Je krijgt de techniek
Er zijn namelijk wel meer dan 50 technieken om in te zetten. Welke heb je nodig en welke resultaten geven ze? Bij welke situatie passen ze het beste? Daar zit namelijk 'het geheim van de smit'.
Je krijgt de uitwerking
Om de technieken succesvol toe te passen heb je praktijkvoorbeelden en een "how-to-do-it-yourself" nodig. Want anders kun jij de praktijk niet in, dus die geef ik je uiteraard!
JA, RESERVEER NU MIJN PLEK want ik wil die slimme ondernemer, professional of leider worden.
 Neuromarketing
Hoe wordt je een slimmerik?
Deze live lezing is niet voor iedereen.
Want slimmeriken weten dat er meer nodig is.
Zij snappen namelijk dat wat ze zien en horen ook uitgevoerd moet worden in real life om het effect ervan te zien en te ervaren. 
Spannend?
Nee hoor,  ik vraag je geen rare dingen.
Alles wat ik je vertel kun je morgen direct toepassen, je hebt het elke dag bij je en het is gratis. 
Plus, het is veilig, want je kunt namelijk niks fout doen.
Wat ik je vertel komt precies op de goede plek aan in het brein, dus gegarandeerd resultaat.
Maar eerlijk is eerlijk.
Als jij niet bereid bent om het te gaan doen, dan heeft aanmelden geen zin.
Gun dan je plek aan die andere slimmerik-in-spé die die bereidheid wel heeft.
Dit ga je leren bij de LIVE online lezing:  
Wat is Neuromarketing?
Het is een onderdeel van wat ik noem Neuroscience. Een verzamelnaam voor drie hele interessante vakgebieden die elk aan bod komen in de lezing.
Waarom is het NU zo belangrijk voor jou
De waarde is enorm wanneer je gebruik gaat maken van Neuromarketing. Maar dan moet je wel weten waar en hoe je het kan inzetten. Dat ga ik je laten zien.
Wat de resultaten zijn als je het gaat toepassen
Ik ga je 3 technieken laten zien die NU belangrijk zijn en vertel erbij waar je ze kunt toepassen. Het mooie is dat elke techniek resultaat oplevert, alleen in deze lezing komen natuurlijk de topresultaten aan bod.
Praktische voorbeelden die tot de verbeelding spreken
Elke lezing, en dus ook deze lezing heeft die voorbeelden, ook al is het een gratis lezing. Want theorie zonder praktijktoepassing heeft geen waarde.
Hoe jij het zelf succesvol toepast
Daarvoor laat ik je graag de tools zien waarmee je het brein direct in de actiemodus zet. Tools die zo makkelijk zijn dat je er geen opleiding voor nodig hebt om het uit te voeren.
Huiswerkopdracht
Het echte succes gebeurt pas wanneer je het in de praktijk gaat uitvoeren. Ik ga je ook uitleggen wat de korte huiswerkopdracht die gekoppeld zit aan deze lezing.
Neuromarketing
Wil je de fantastische werking van je brein ervaren en de lezing verlaten als Slimmerik?
Dat kan! Je kunt je kosteloos aanmelden voor de lezing op 3 december 2020 om 11.00 uur via de onderstaande button
drs. Chantal van den Berg
Wie geeft deze lezing?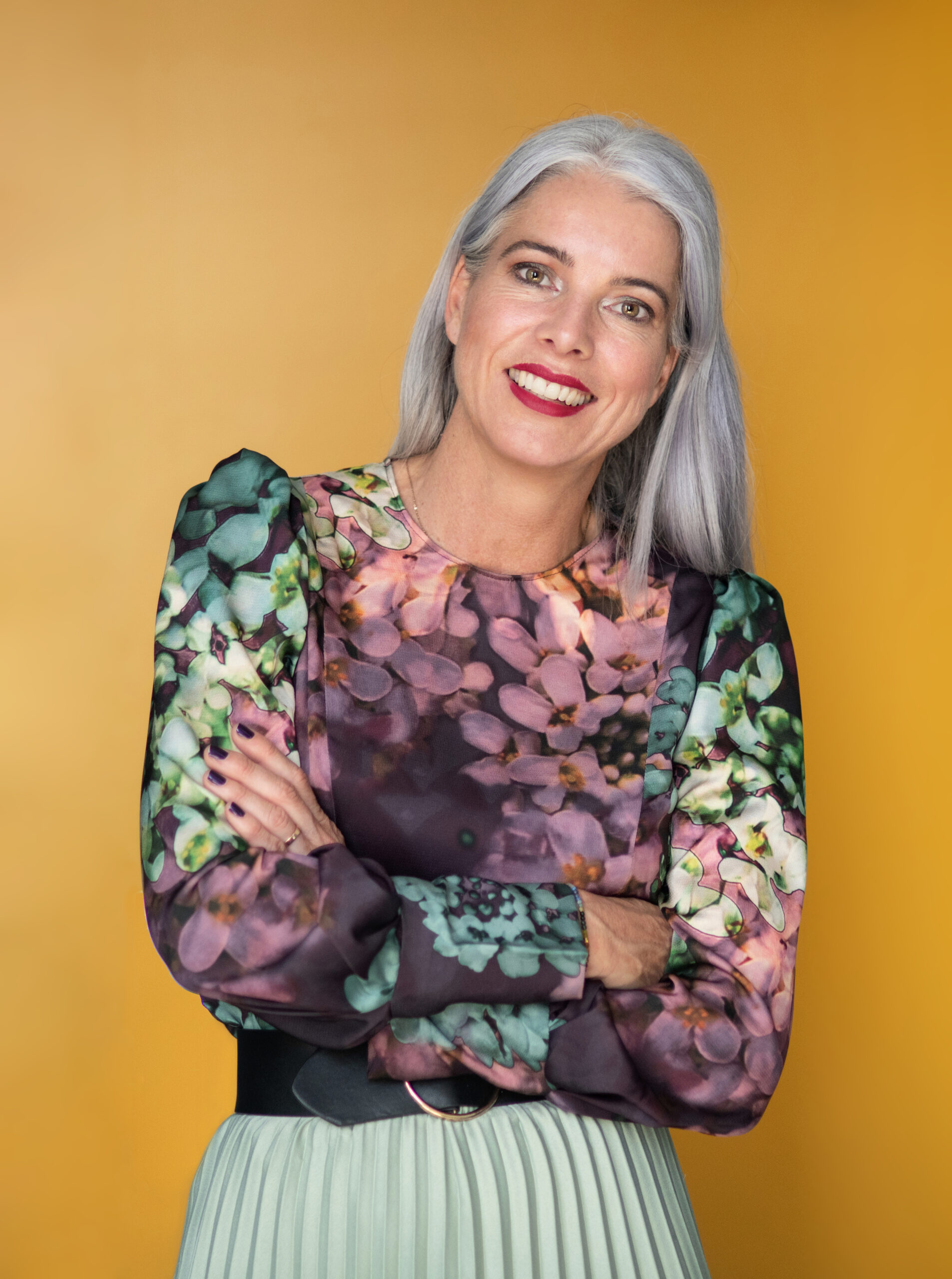 drs. Chantal van den Berg
Vanaf 2007 houd ik me officieel bezig met Neuromarketing, maar eigenlijk al vele jaren eerder.
Het begon vanuit een onderzoeksachtergrond en marketingcampagnes. Omdat ik zo'n goede resultaten merkte bij klanten, kwamen daarna de (verkoop)gesprekken en offertes aan de beurt voor de accountmanagers en adviseurs.
Intussen mocht ik een team van 25 mensen leiden en startte mijn toepassing van de technieken ook op het gebied van leiderschap.
Zo hielp ik mijn medewerkers en teamleiders zich optimaal te ontwikkelen en groeiden zijn automatisch in hun ontwikkeling en carrière en bereikten we gezamenlijk onze doelen als afdeling.
In 2013 verloor ik mijn baan na een hersenbloeding en begon ik met het geven van lezingen aan werkzoekenden. Mijn eerste lezing was hoe mensen 20% meer kans op een baan kregen en door de technieken uit deze lezing had ik zelf in crisistijd binnen no-time twee aanbiedingen.
Sinds die tijd heb ik intussen al honderden lezingen mogen geven op het gebied van Ondernemerschap, Leiderschap en voor iedere geïnteresseerde in Neuromarketing. 
Momenteel geef ik alleen nog keynotes als professioneel spreker bij live en online bijeenkomsten en kun je mij horen en lezen bij verschillende andere organisaties of professionals. 

om af te studeren als wetenschapper
Die boeken waren nodig voor mijn opleiding. Maar ook nu nog lees ik dagelijks boeken en bestudeer ik de laatste trends in de wetenschap. Daardoor kan ik feilloos al die wetenschappelijke literatuur doorgronden.

praktijkervaring
Dat is wat ik meeneem voor jou. Ik heb bij diverse bedrijven in verschillende branches een kijkje in de keuken mogen nemen en daar ook allerlei organisatorische problematieken gezien. Groei en crisis, uitbreiding, overnames en reorganisaties.

heb ik ervaren
Daarom snap ik goed vanuit welk perspectief je iets nodig hebt. Eerst vele jaren als werknemer onderop begonnen en zo opgeklommen naar leidinggevende, manager en lid van het MT. En nu eigenaar en directeur van mijn eigen bedrijf.
Ervaringen
Wat zeggen anderen?
Veel praktische tips om in de praktijk toe te passen.
Ik heb een uur ademloos zitten luisteren.
Neuromarketing
Ben je klaar om Neuromarketing in de praktijk te gaan toepassen en de ander net het juiste zetje te geven?
Ja, kom dan naar de LIVE* online lezing op 3 december 2020 om 11.00 uur.
Oh ja, neem een ontspannen brein mee, iets om je aantekeningen te noteren en een glimlach, meer is niet nodig :).
*Live betekent ook echt live. Er is een replay, dus als je het waardevol lijkt, zorg dan dat je agenda op dat tijdstip vrijgemaakt wordt.